We are pleased to announce that we have three new built-in reports in our Financial area!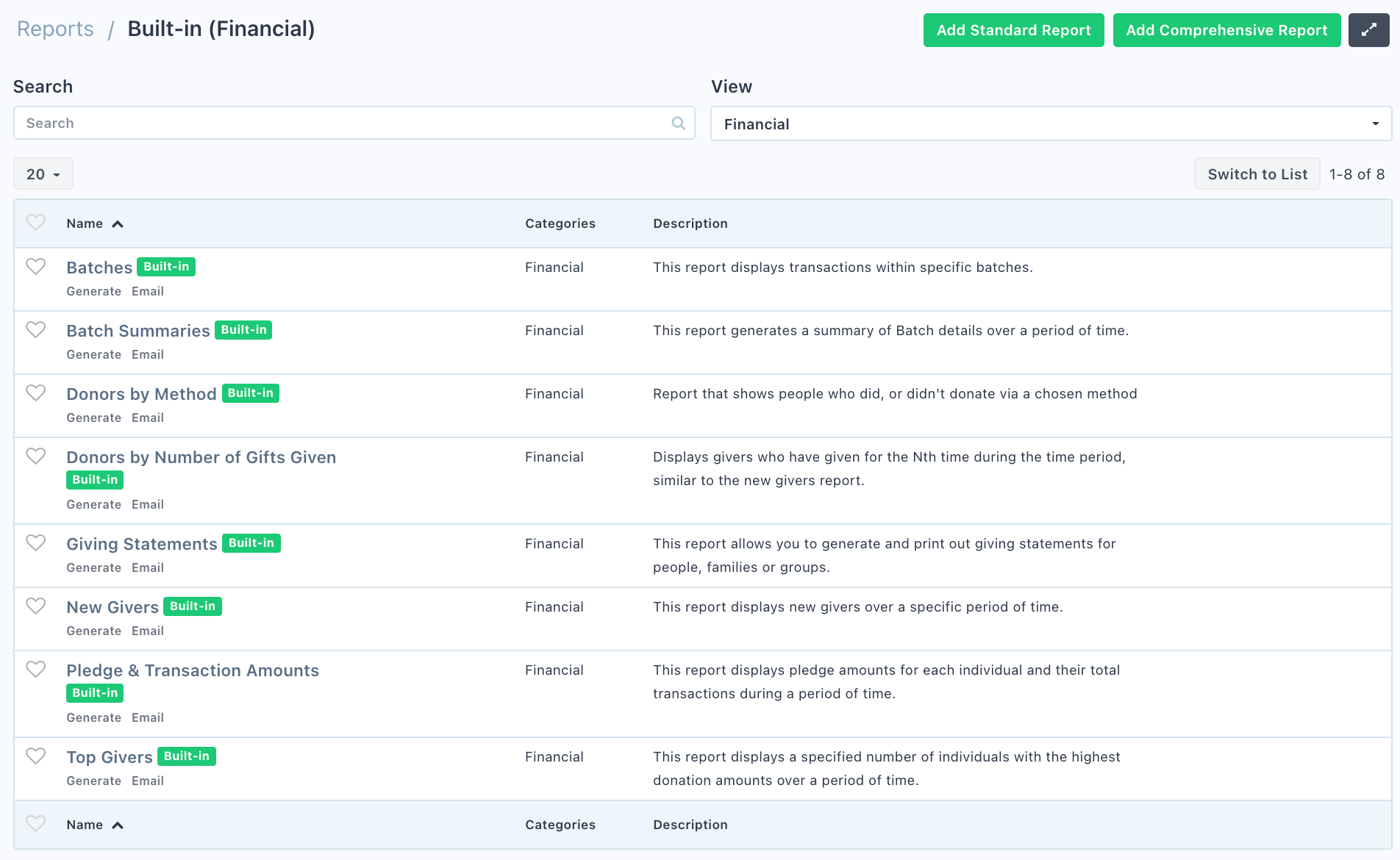 They include the following:
Donors By Method
- This report shows people who did or did not donate via a chosen method. This will allow you to filter by cash, check, etc., and it will give you the people information about those who use the chosen method. If you would like to see the transaction information, you can now filter by method in our existing Batches report as well!
Top Givers
- This report displays a specified number of individuals with the highest donation amounts over a period of time. You can enter in whatever number you like for the limit (top 10, 20, 100, etc.), and it will give you a list of those who gave the largest amounts within your selected date range.
Donors By Number of Gifts Given
- This report displays givers who have given for the Nth time during the time period. It is similar to the existing New Givers report which allows you to see who gave for the first time within a selected date range. This report will do the same thing, but for the second, third, etc. gift within the selected date range.
For your future reference
here is a link to our existing article about our Built-in Financial reports that has been updated with videos
explaining each of these new reports in greater detail:
Managing the Numbers // Elvanto Built-In Reports
Please don't hesitate to reach out to our Support Team at
Tithe.ly
at
support@tithe.ly
for any questions or help you need! We are always happy to assist you :)