new
improved
fixed
Church Apps
This week we launched our new analytics platform which allows you to view how often different areas of your app are being used and how many times individual posts (podcasts, videos, blogs, events, etc...) have been viewed.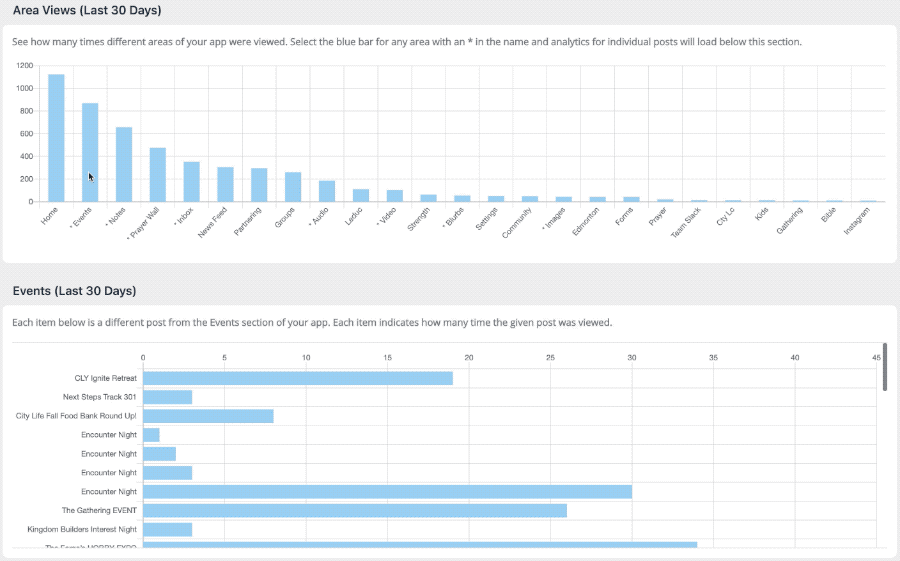 To view our new analytics, select the banner at the top of the Analytics section.

Added back-end support for a new feature we will be announcing in the next few weeks.
Continued building out deeper support for URL Schemes.
Improved support for App Pages.
Added more stability for Push Notifications (especially when sending to devices running iOS 13).