We are excited to announce the update to
Tithe.ly
Sites Page Headers.
Page Header Customization
Customizing your
Tithe.ly
Site Headers has never been simpler.
You will notice that the edit controls are similar to the Block editor. Click the 'Edit Header' button found in the bottom right of every header. Make your desired changes in each tab (fonts, background, layout and buttons) and click 'Save' for the changes to take effect.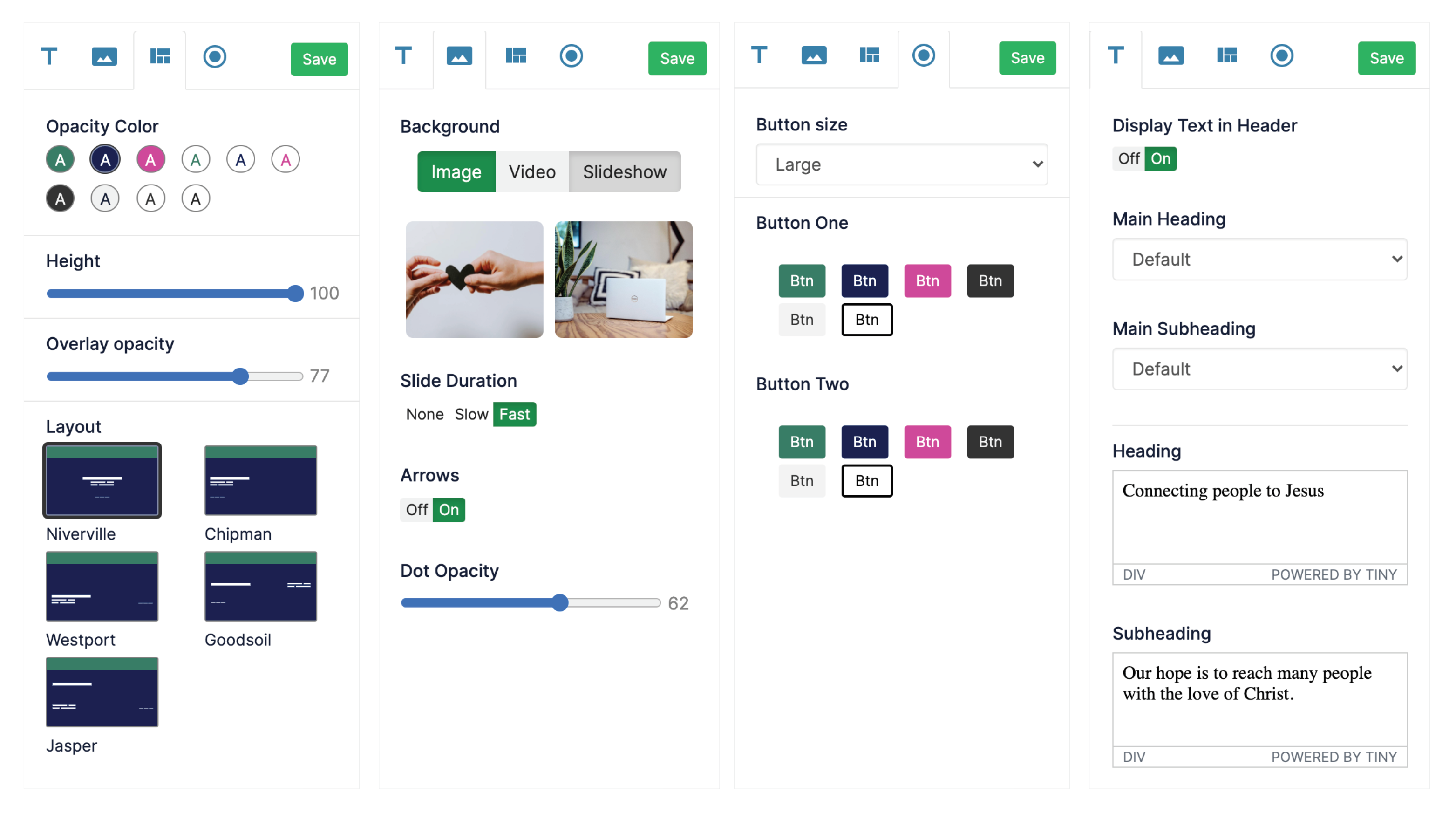 Upgraded recaptcha from v2 to v3.
Editing of sermon layout 4 block
Add alert and disabled option of sending newsletter from user with no email.
Update media modal version to fix new folder bug.
Launch article/help-block ui changes
Fixed issue when site with no logo would break maintenance page for guests